biography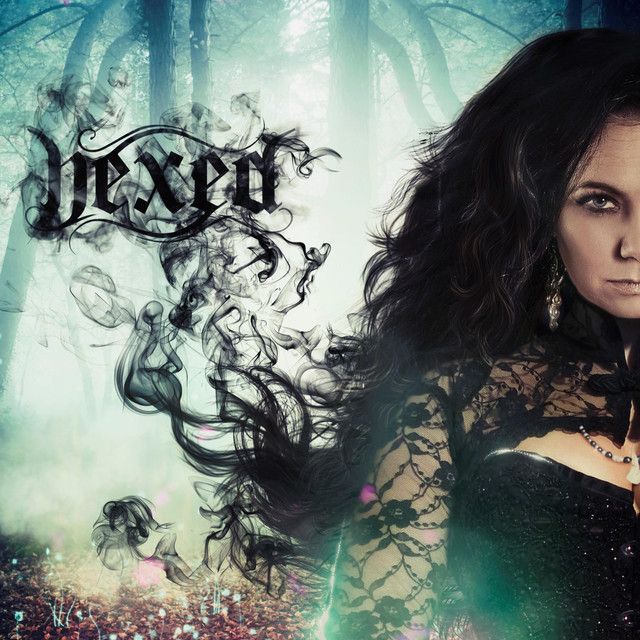 hexed
HEXED was  formed  in 2015 by Lead-Vocalist  Tina Gunnarsson and  Guitarist/Vocalist  Stellan Gunnarsson in  Uppsala, Sweden.  Drawing on their previous experiences as members of several different bands in the Swedish metal music scene they came together with a similar vision of composing music which was different from what all their peers were currently producing. 
With mutual influences such as Queensrÿche, Crimson Glory and  Pagans Mind,  it was clear from the beginning that the duo wanted  to  create heavy music with a focus on strong and powerful vocals combined with heavy melodic guitars.   
When the songwriting, arrangements and pre-production was complete it was time to begin with the recordings on the debut album.  Before they could proceed they would need to recruit new band members. The result of that became Daniel Håkansson, a driven Bassplayer who was no stranger to the local metal scene, and also the multi talented musician Teddy Möller became the band's first drummer. Jay Matharu & Simon Aspsund joined the band and some line-up changes has been made since then. The full force and current 5-piece line-up is:
Lead Vocals: Tina Gunnarsson
Guitars / Vocals / Keys: Stellan Gunnarsson
Bass: Daniel Håkansson
Guitars: David Nyman
Drums: Patrick Wahlberg
HEXED debut  single "Dreams" was  released with a lyric video in the beginning  of May 2016. Whilst  the  album "Netherworld" was under production HEXED  released  a second single with music  video for the song, "Exhaling  Life". The single featured guest-vocals  from  Thomas  Vikström - (Therion, Candlemass) filmed  and  produced  by Magnus Ewald, who  also made videos for  bands like Liv Sin,  Crucified Barbara etc.  A third single with a lyric video for the track "Lightyears" was  released in May 2017.  
The interest and  response for HEXED  after these early  releases was overwhelming  and  followed by several  proposals for the band  to consider.The result of that was that HEXED signed a worldwide record deal with  "ViciSolum - Productions", a Swedish  label who already had several  established artists  on  its roster including bands such as Persefone & Divine Ascension.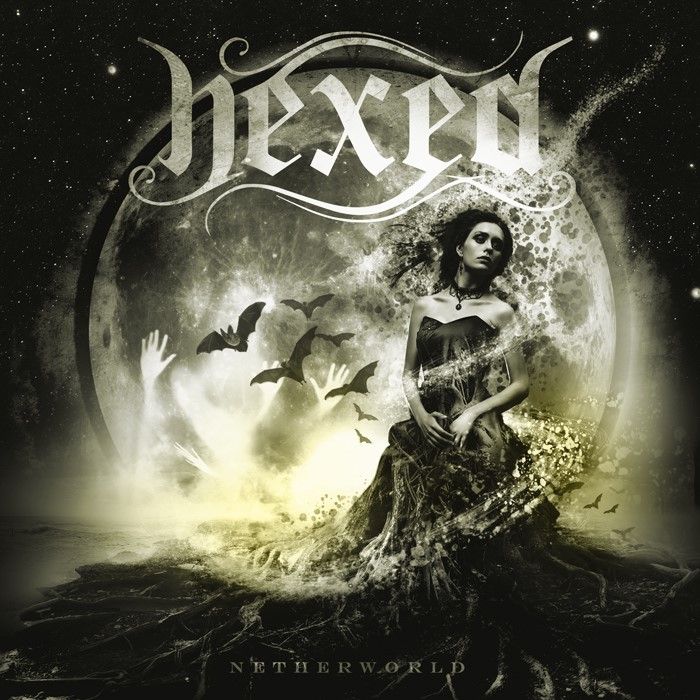 "Netherworld"
HEXED's first full-length album "Netherworld" was released on the 30th March 2018. Together with the album, the opening track "Obedience" was released with a  lyric video. This video was filmed by Dennis Gunnarsson,  edited and produced by  Mattias Norén at ProgArt. "Netherworld" contains ten tracks and in  addition to Thomas Vikström's magnificent involvement you  can also hear  some powerful guest-vocals from the amazing singer Ronny  Hemlin (Tad Morose) on the last track  "Remake My  Soul".   
All the composition and music arrangements for the early single releases and for the "Netherworld" album is made by Stellan and all the lyrics are written by Tina. The production and recordings are made by Stellan and Teddy at Blueflame and  HEXED Studios. The vocals were produced and  recorded  together with the great "Diztord" at  TB Music Productions and  the album was mastered by Jouni Niemi at Big Jambo Studios. All  the amazing cover-art for the  single releases and album were  made by Mattias  Norén at ProgArt  Media (Epica), (Kamelot), (Evergrey) etc.
Netherworld  received a very good reception from both press and fans all over the world. There were many great reviews from magazines, webzines, bloggers and radio stations. Tracks from the album have made it onto many radio playlists and are on regular rotation. The band has also been called for several live interviews which were broadcasted in many different countries within Europe, USA and Canada.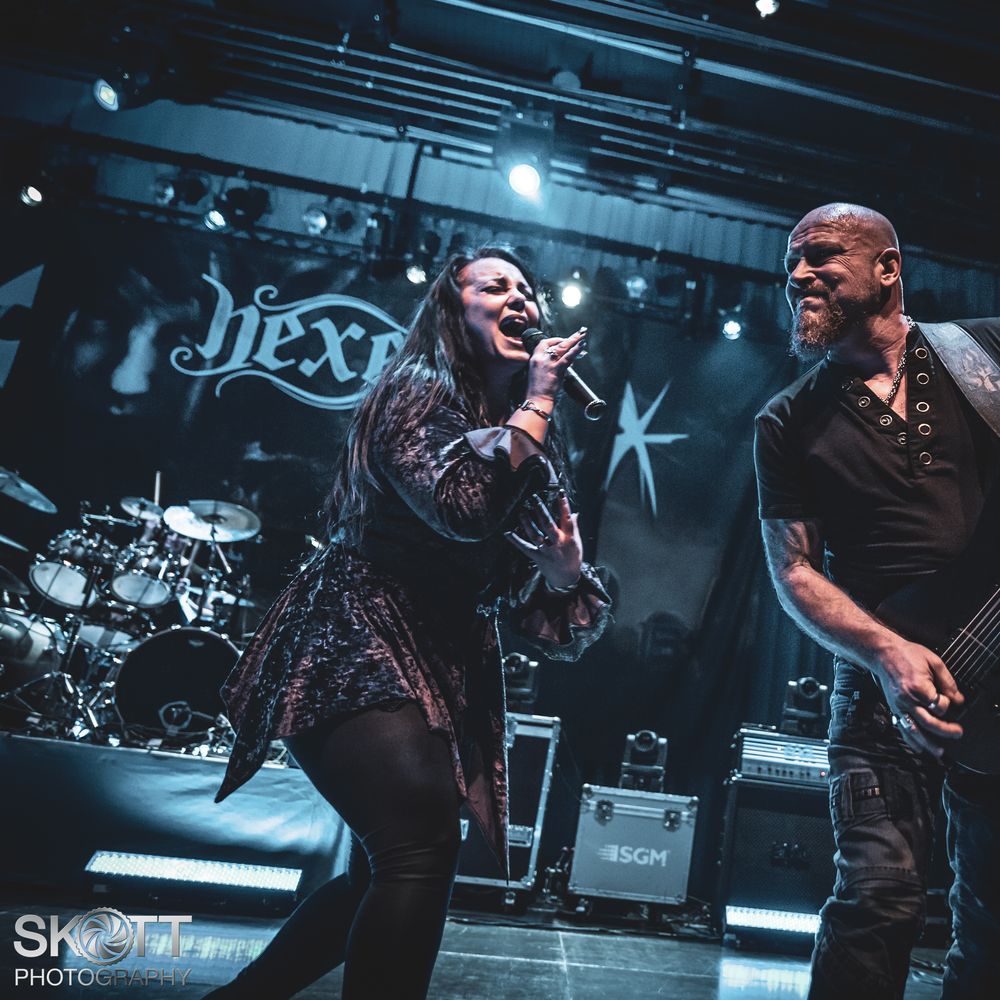 tours and concerts
HEXED has performed at venues all around Europe including several known festivals. The band early got a really strong reputation for always delivering a solid and fantastic live performance. Many fans of "Netherworld" who attended a concert say that HEXED is even better live. Tina has a unique voice with a wide vocal range and has been reqognised by many people in the industry as  "one of the best vocalists in her genre". On several occasions Tina has also been named as "a vocalist of the highest level" with her own unique style. HEXED have already shared stages with several established artists such as Leprous, Omnium Gatherum, Harakiri for the Sky, Green Jelly amongst many others. In 2019 HEXED embarked on a European Tour together with Manticora and Loch Vostok to promote the album "Netherworld" as well as to grow their fanbase. During this Tour HEXED performed in more then ten different countries and received  amazing feedback from the audience and an overwhelming interest from both Radio, Magazines, Photographers, and Bloggers. Several interviews, photo sessions, "meet and greets" with both media and fans throughout Europe. In due time metal fans around the globe will be split into two groups - Those who are already HEXED and those who are about to be!
stellan gunnarsson
Guitars - Vocals - Keys
Solar Guitars A1.7 Artist BOP - LTD, Kemper, Line 6, Lundgren Pickups, Dunlop picks, Skull Strings, LD-In-Ears System, Shure SE535, Sennheiser Microphones.
Earlier and present bands: Bacchus, Fuel For Nightmares
Other interests are: Fishing, Hunting, Outdoor Life, Cooking and Carpenting.
Stellan is an endorsed Artist for Solar Guitars and Skull Strings.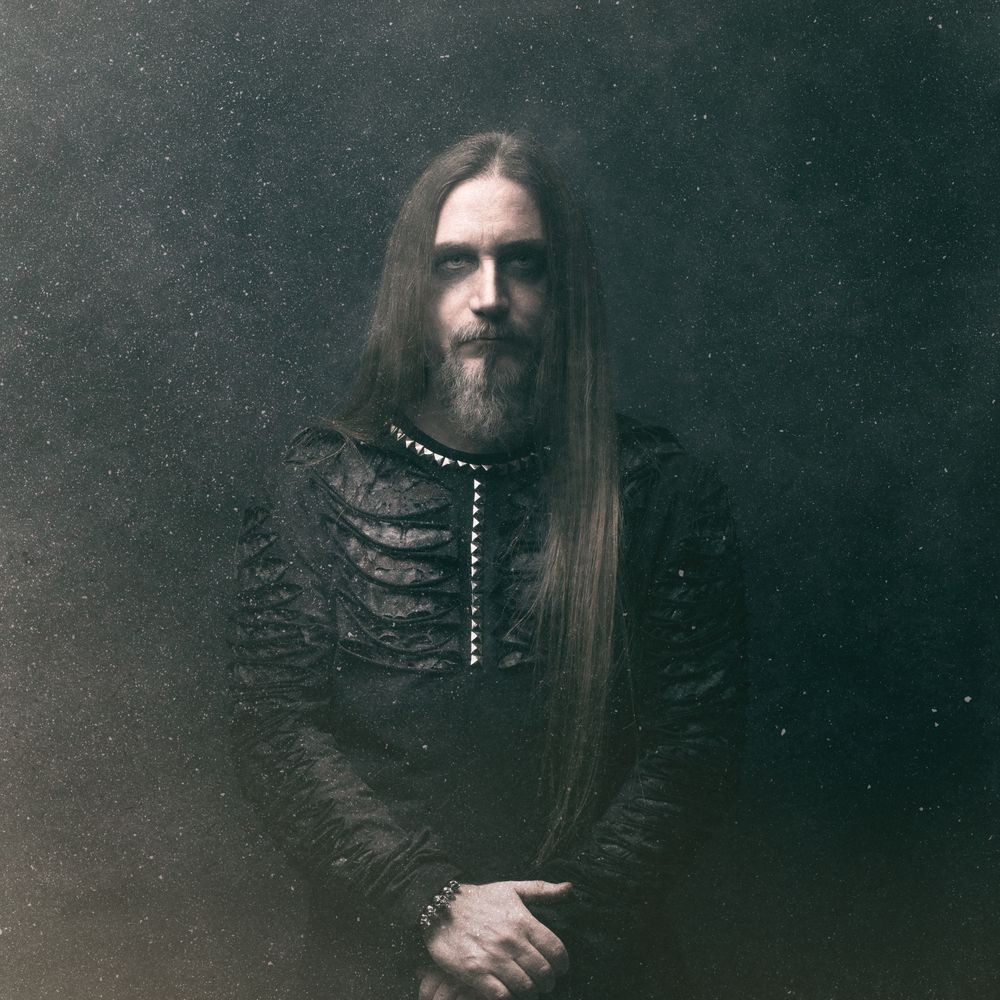 daniel håkansson
Bass
Gear: Yamaha RBX375, EBS Fafner, Skar Bass One-Trondheim Audio Devices, Shure GLX-D, LD-In Ears Systems.
Earlier bands: Biomasticator, Them Tyrants,
Zionide and more.
Other interests are: Women, Beers and videogames.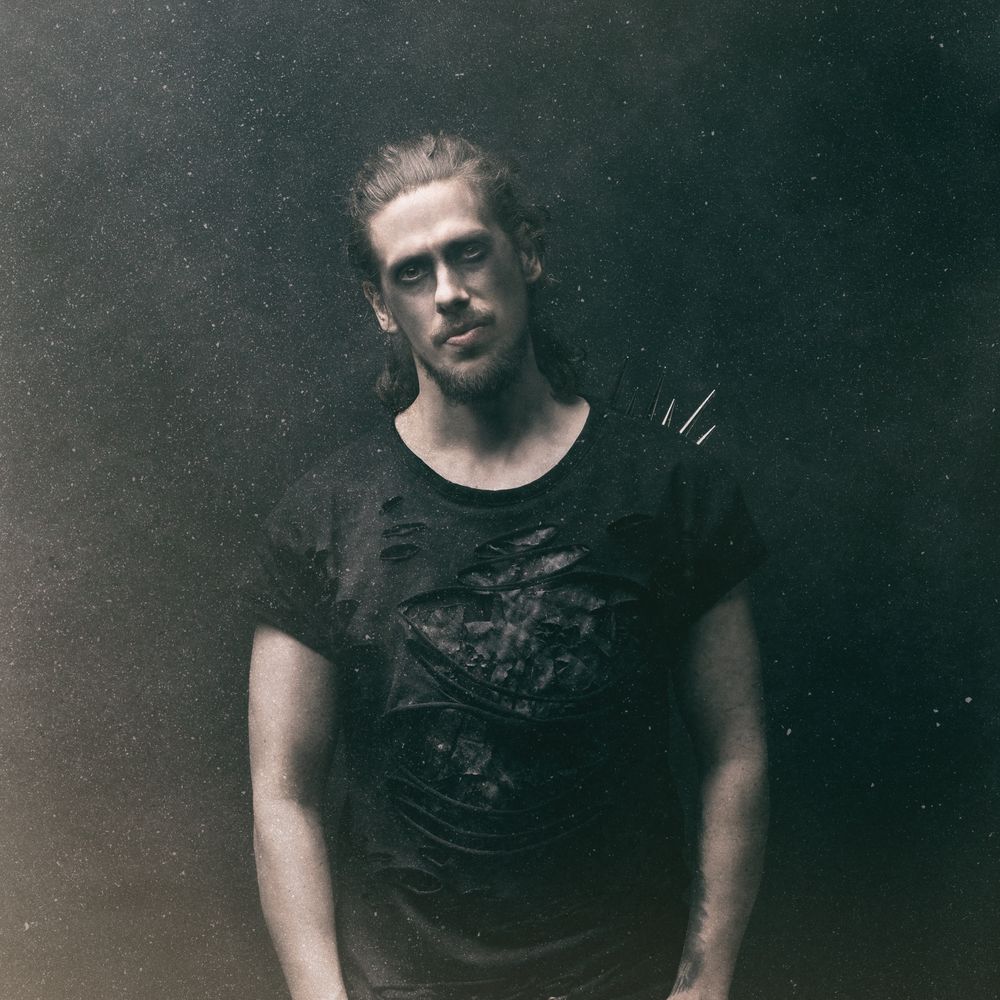 Patrick Wahlberg
Drums
Gear: Tama Drums, Pearl Eliminator Belt Drive Pedals, LP-16, Meinl Cymbals and Cic Firth 5B sticks, Shure SE205, LD - In Ears Systems
Earlier Bands: Nocean, Skuld, Drenched in gasoline
Other interests are: Tolkien, Working out, traveling, PC gaming, investments, world domination.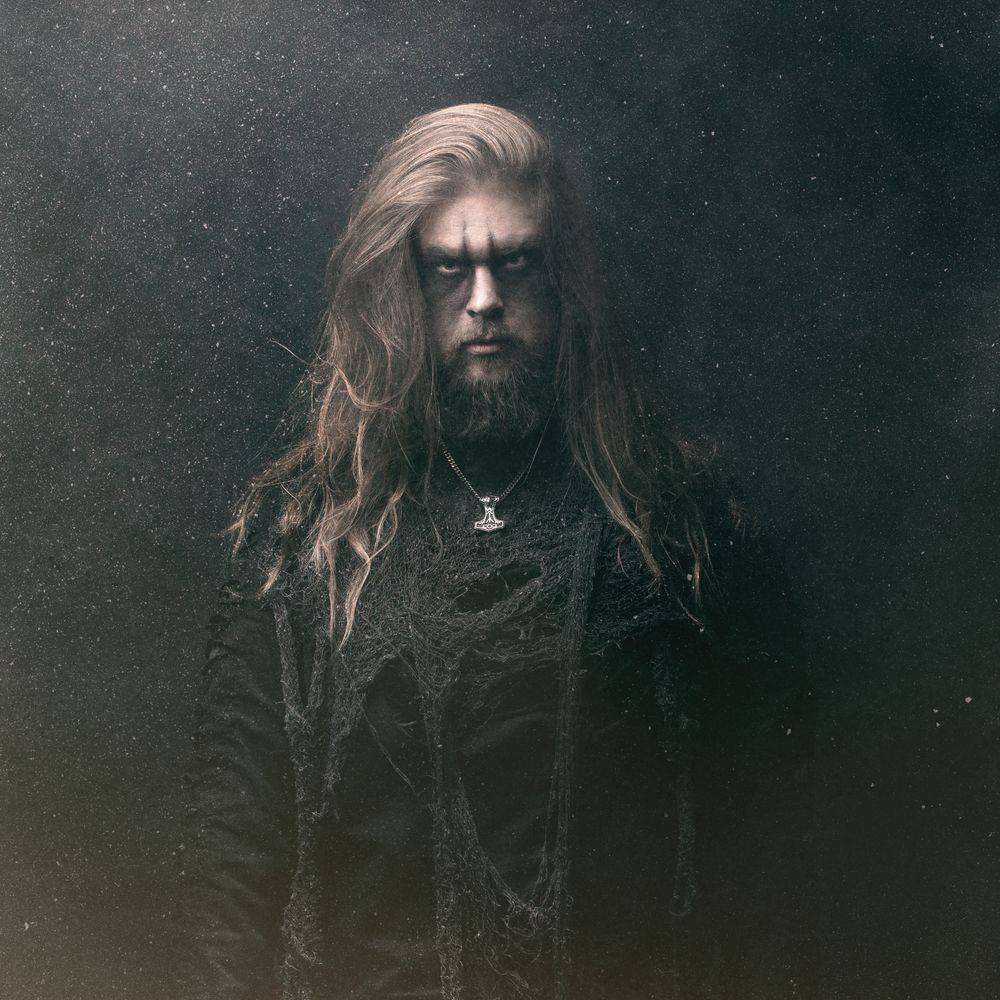 David Nyman
Guitars
Gear: Ibanez RGMS7, Valeton, BOSS Katana Mkll Head, Dunlop, LD-In Ears Systems.
David is an endorsed Artist for Valeton.
Other interests are: Art, Photography & Nature.