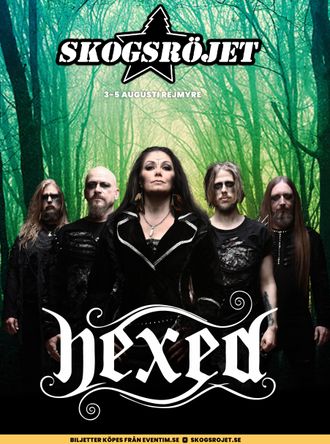 NEW album release
"PAGANS RISING" - September 30
To buy the album just tap the cover picture here or click the HEXED MERCHSTORE.  
It's released by ViciSolum on all digital platforms, CD-Jewelcase and Vinyl. The Exclusive Limited Edition Vinyl LP is available in either Gold or Black including a double booklet. 
"The Swedish Symphonic Progressive Metal band HEXED is back with their second full-lenght album "Pagans Rising". Along with the powerful lead vocals of Tina Gunnarsson, this concept album definitely has great songwriting mixed with strong choruses and male growl. It´s a perfect blend of spellbinding guitar melodies, chugging riffs, dark symphonic orchestrations and progressive elements. It has been written with inspiration and history of Sweden's witch-hunting hysteria in the late 17th century. This release is a much heavier and darker version of HEXED"
Behind the unique sound of this masterpiece is the talented mixing/mastering engineer Ronnie Björnström - BLP Sound (Sorcerer, Meshuggah, Aeon, etc.) All artwork is done by Giannis Nakos - Remedy Art Design. (Evergrey, Amaranthe, Oceans Of Slumber, etc) Others who have contributed to this album with their skills and professions are Jonah Weingarten (Pyramaze), Teddy Möller (Loch Vostok), Tord Bäckström (Diztord), Ronny Hemlin (Tad Morose), Jens Rydén (Jens Rydèn Photography). 
hexed-Ørland Rockfest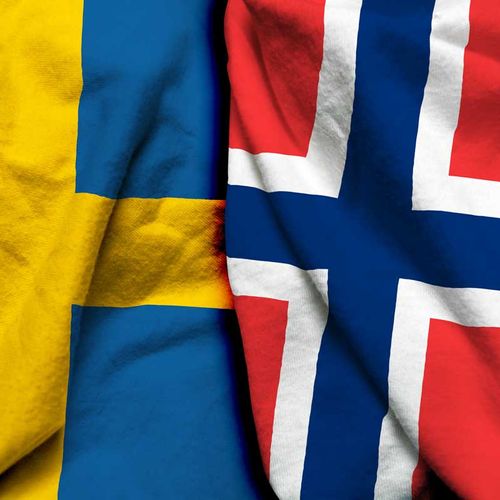 Ørland Rockfest-Norway
october 28-29
HEXED are excited to announce that we are confirmed for Ørland Rockfest 2022 in Brekstad, Norway. This is sure to be an epic weekend in fabulously beautiful scenery. We really look forward to seeing you all during and after our gig.
Stay HEXED!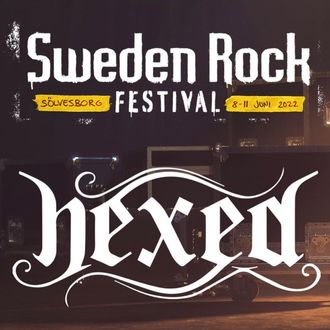 sweden rock festival 2022
Rock Klassiker Stage - June 9
Thanks to our great crew and to the rest of the SRF festival staff. Awesome to meet up with so many fans and other interesting people during the festival. Hats off to all you amazing people who attended at the gig. Your screams really proved that you truly are Hexed.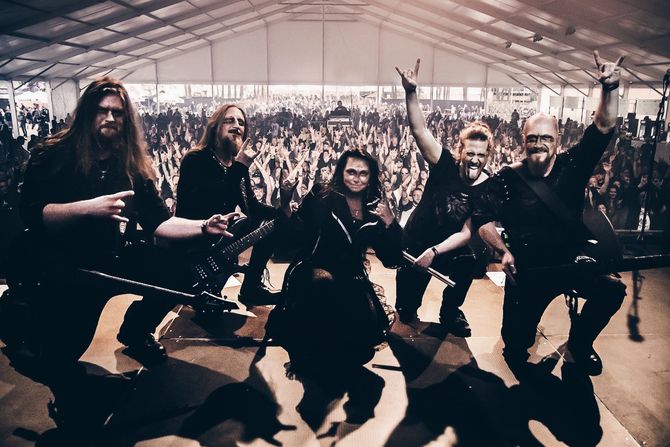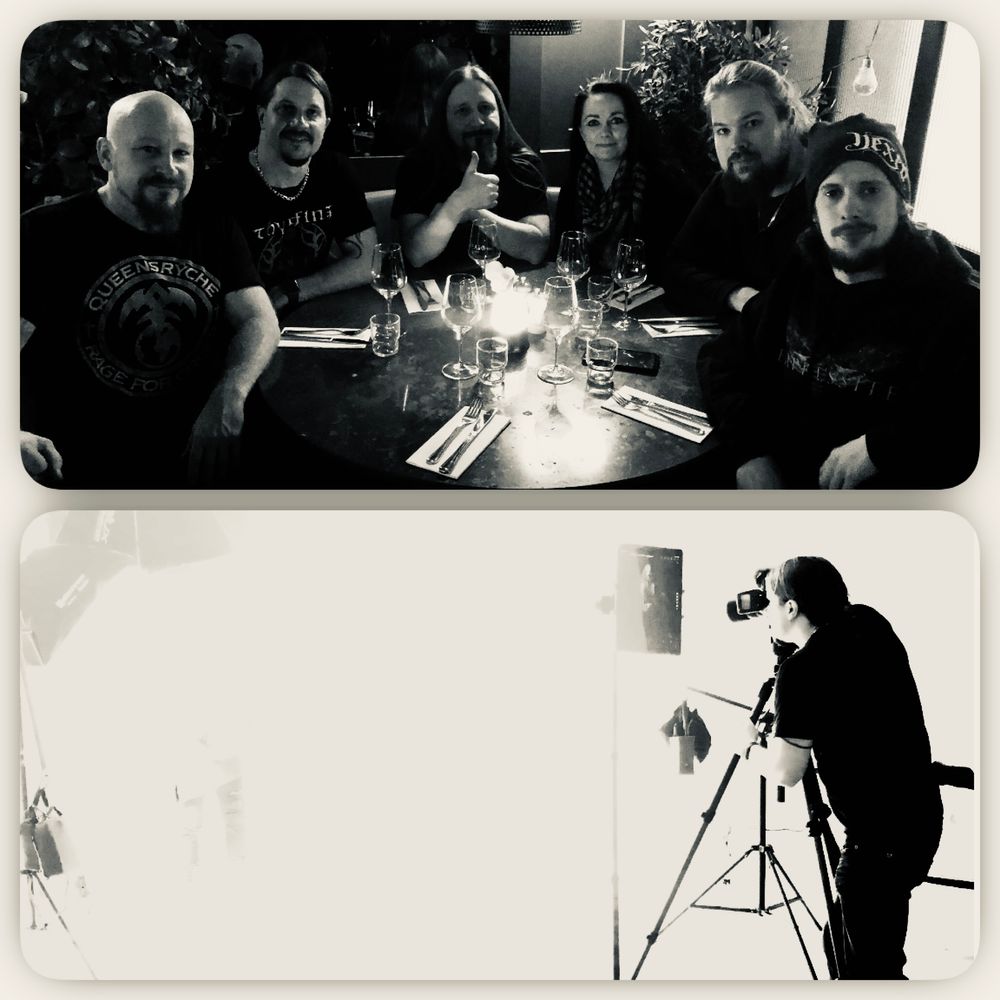 Hexed shoots new promotional bandphotos
@ Jens Rydén Photography
We had a very productive and successful photoshoot with Jens Rydén last weekend. We can´t reveal anything of it yet but we can already say, there will be really awesome promotionphotos!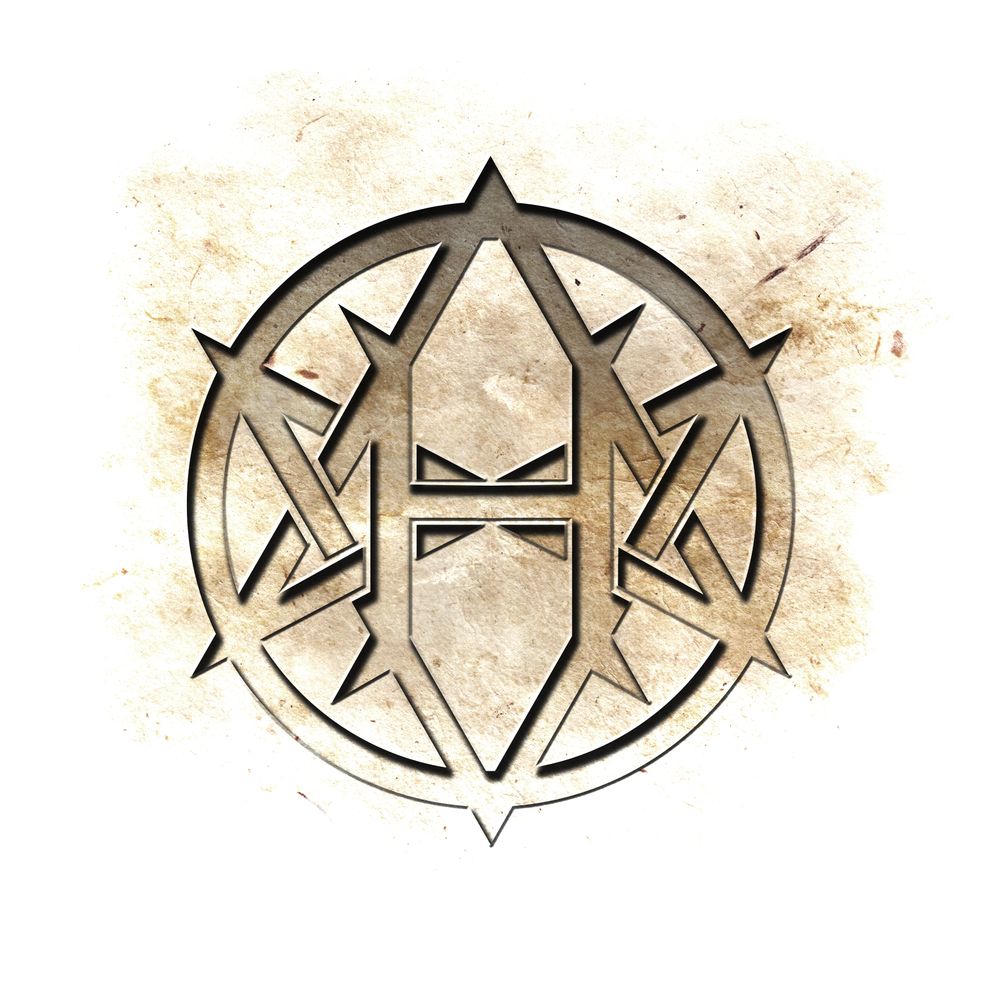 HEXED enters the studio
Hexed entered the studio to record the new album.
The process to write this album and recording it is now finished! Release is scheduled for 2022. Stay Hexed!
UPDATE! May 2022: The result of all songwriting and recordings is finally mixed and mastered by Ronnie Björnström at BLP Studios.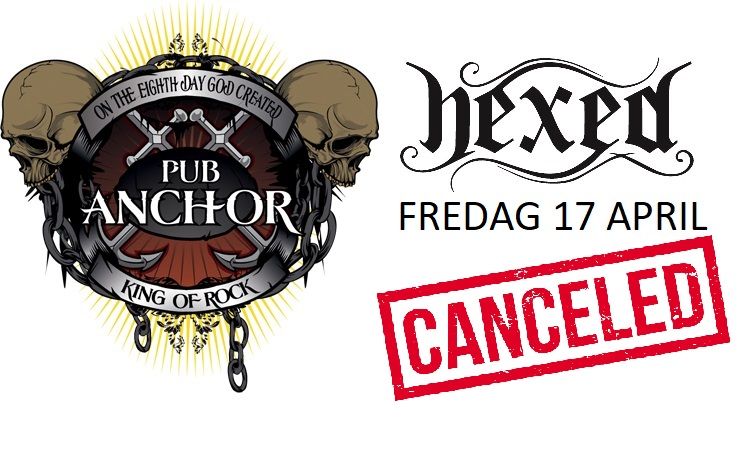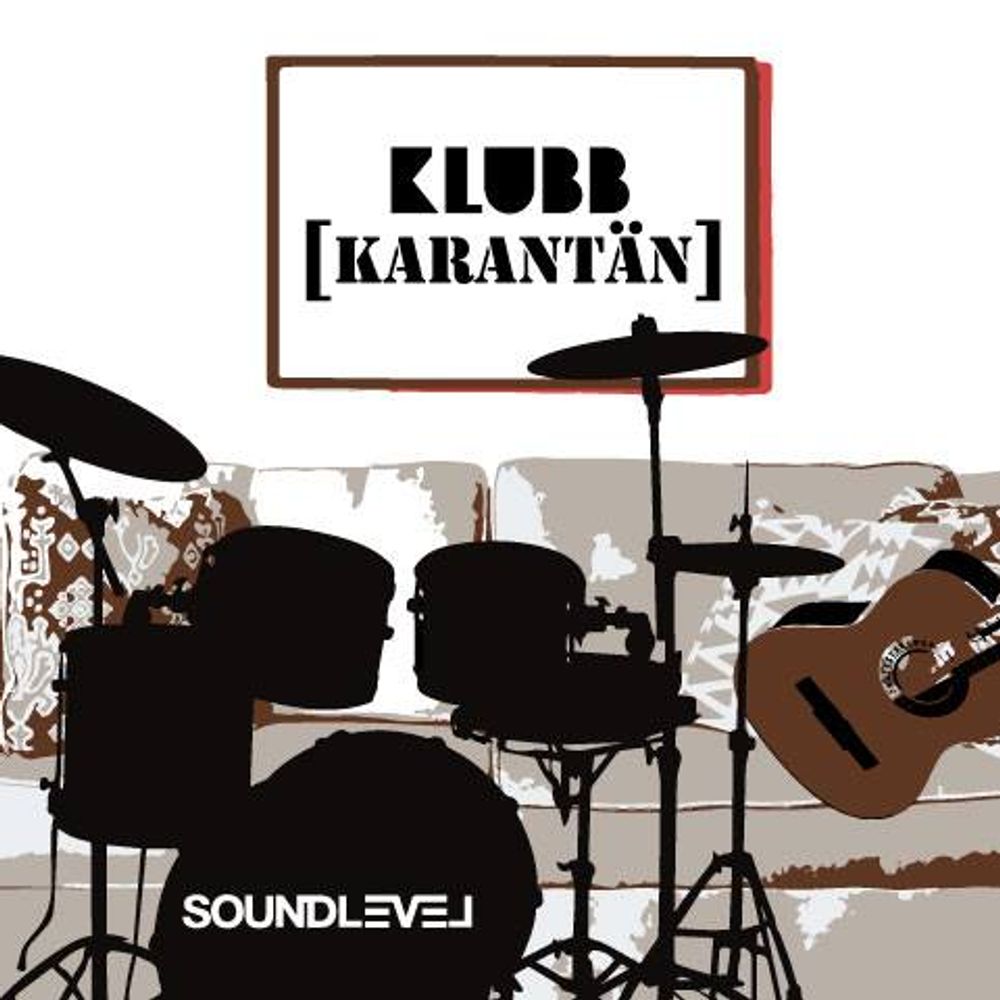 Klubb karantän / club quarantine
March 28th - soundlevel
Club Quarantine is an initiative to continue to entertain and spread joy and music now that we need to adapt to the new corona virus. All venues are closed, people stay inside to prevent the virus to be spread. This is so close to a regular gig you can get in these tough times. Music shared live and in realtime.
HEXED will enter the stage and entertain you this Saturday 8.00 pm CET. at SOUNDLEVEL. Join the chat and watch the livestream and show your support.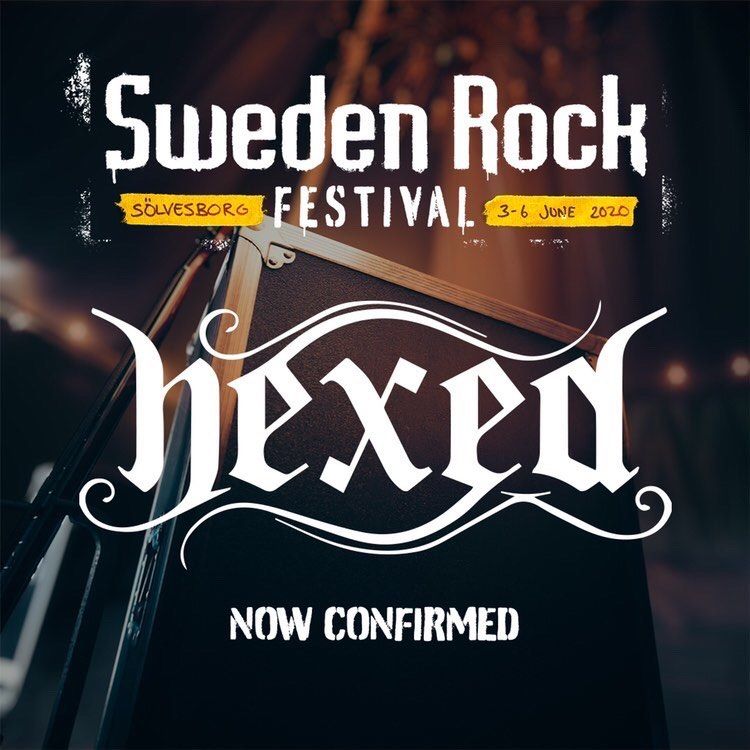 sweden rock festival
Rockklassiker stage june 4th
We are extremely pleased to announce that we now are confirmed for Sweden Rock 2020. We hope to see you at the gig and of course that we also get the opportunity to meet you afterwards. Stay HEXED!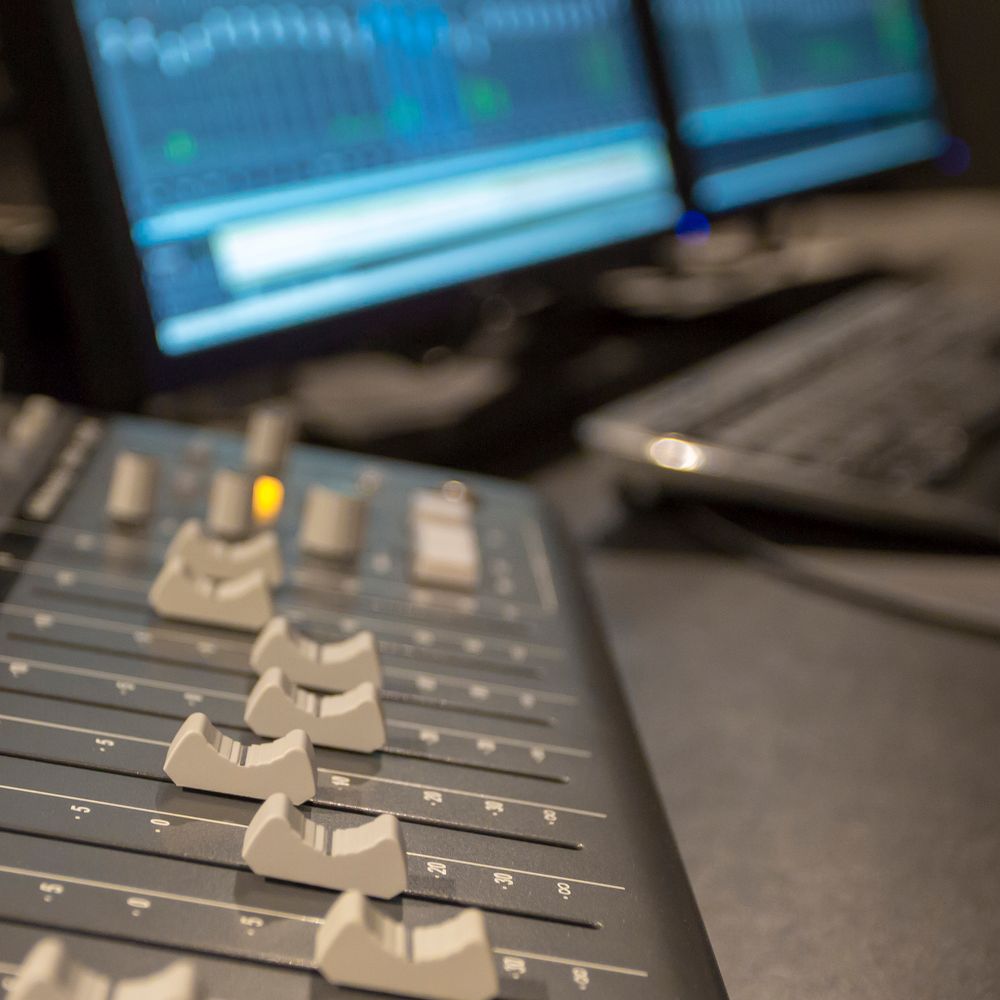 We're entering the next chapter
After a lot of gigs throughout the last year we are now entering the productive phase and starting writing for the next album. In the meantime, take the opportunity to get your own copy of our debut album "Netherworld" via this link.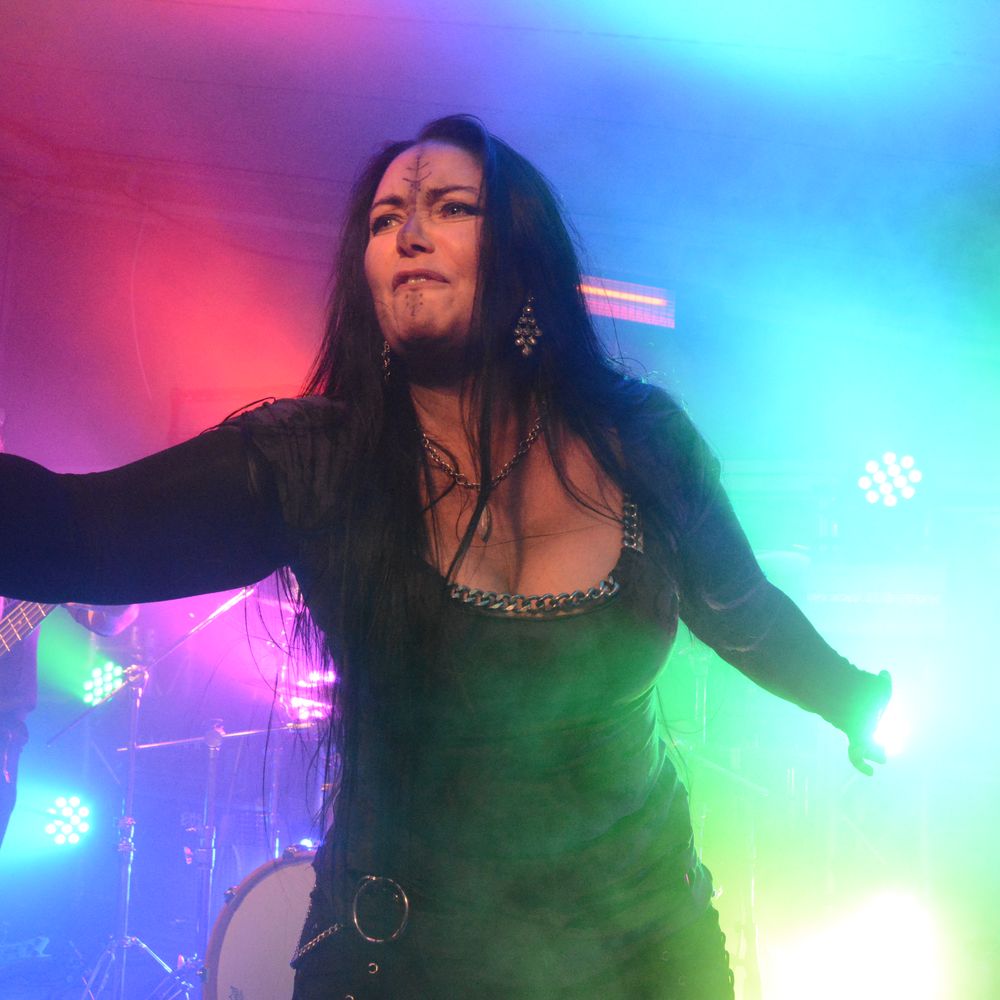 Happy new year to you all !
photo: Göran Erson
Big thanks to ÖHK for an awesome event at BRIGGEN, PANSAR for a great support and of course to all of you who participated in this year's last gig.
We also want to take this opportunity to thank all of you who we have seen and met on our shows around Europe during the past year, it has been fantastic and we will see you in 2020!
Stay HEXED!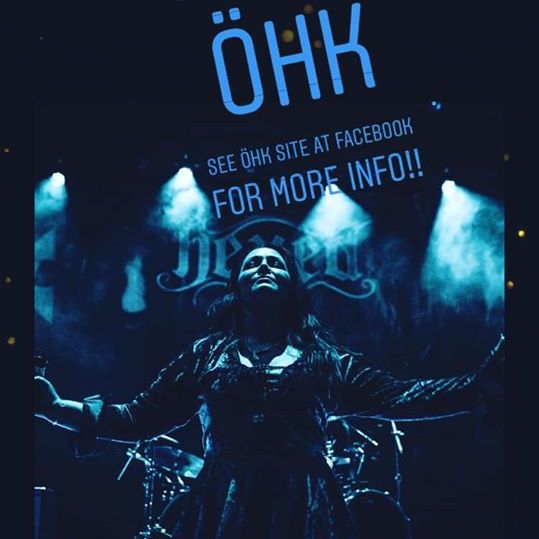 briggen - östhammar
december 28
The final gig of the year will take place December 28 at Briggen in Östhammar.
NEW VIDEO - "OCEANS" 
Be sure to visit our YouTube Channel for more videos through this link!
 SHRF 2019
Thank you Stone Hamlet Rock Fest and to all you awesome people who came and attended this amazing festival. We would love to come back here to play in the future!
METAL CASINO
Tina and Stellan had a blast yesterday evening when we visited Marielle and Metal Casino for a 2 hour live chat. We got a lot of interesting questions and many different wishes that HEXED should come to several different countries and venues and play gigs which is fantastic to hear, Thanks!
Several happy winners also received different types of HEXED Merch packages and of course Metal Casino's awesome stuff. Thanks to all of you who participated in the chat room and a big thank you to Marielle and Metal Casino.
Women of metal (dokumentary)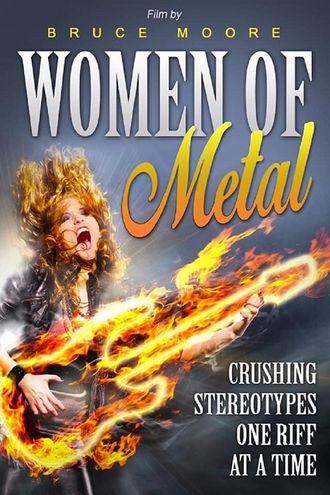 Bruce Moore's documentary about Women Of Metal is released!
"Crushing Stereotypes One Riff At A Time"
Tina participates on this one among other Female musicians.
Bruce himself says: 
"It is finally here. A lot of hard work went into this film and I sincerely hope you dig it. 
Please follow the link below for viewing options and remember to please check out & support the bands in this film. 
I can remember at school in the 1970s, friends buying Roxy Music albums mainly for their album covers, and I am old enough to remember Cher when she remembered to put her dress on over her underclothes before she came out onto the stage to perform.
Still, time moves on and even now we have any number of female musicians who are an integral part of the Heavy Metal scene. Not just as singers, but guitarists and drummers as well. We were able to catch up with a number of musicians to find out what attracted them to the hard and heavy music world and if they had a story of how they took the plunge, what challenges they faced, and how things have changed, or if they have at all"
Check it out here! https://www.reelhouse.org/metalmissionariesthedocumentary/women-of-metal-crushing-the-stereotype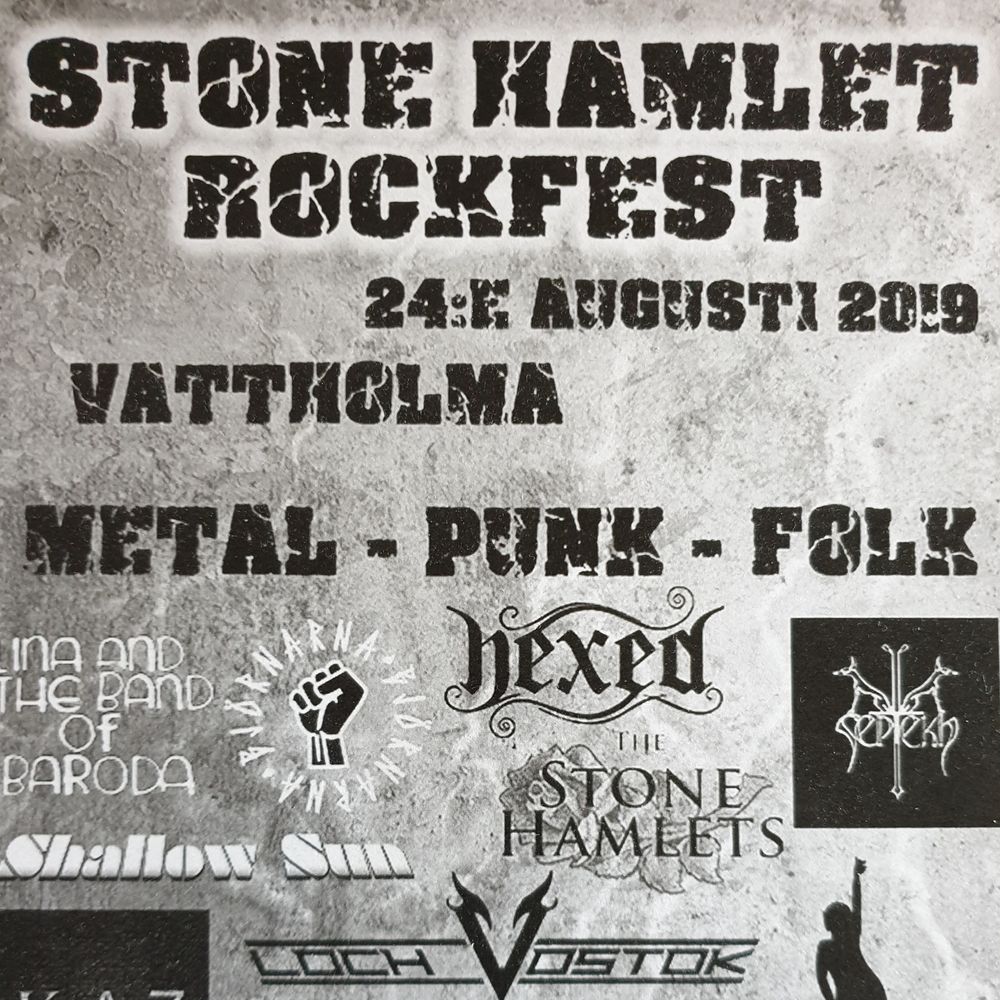 SHRF - 2019
August 24
Only a fiew days left until this happens! Last chance to catch a show with Hexed this summer. We hit the stage approx 10:50 pm
Get your tickets asap!!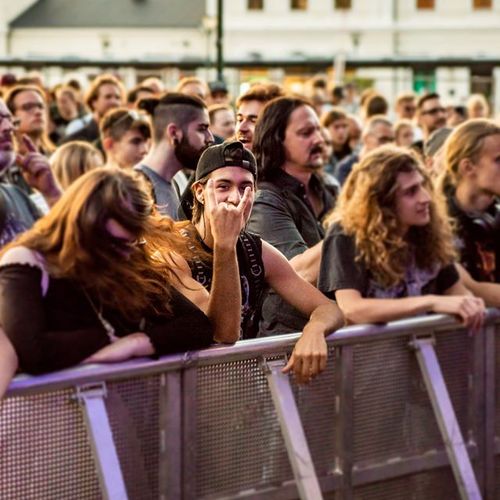 rock stage malmö
Thank you Rock Stage Malmö for a great weekend. Amazing staff and audience, we really had a blast!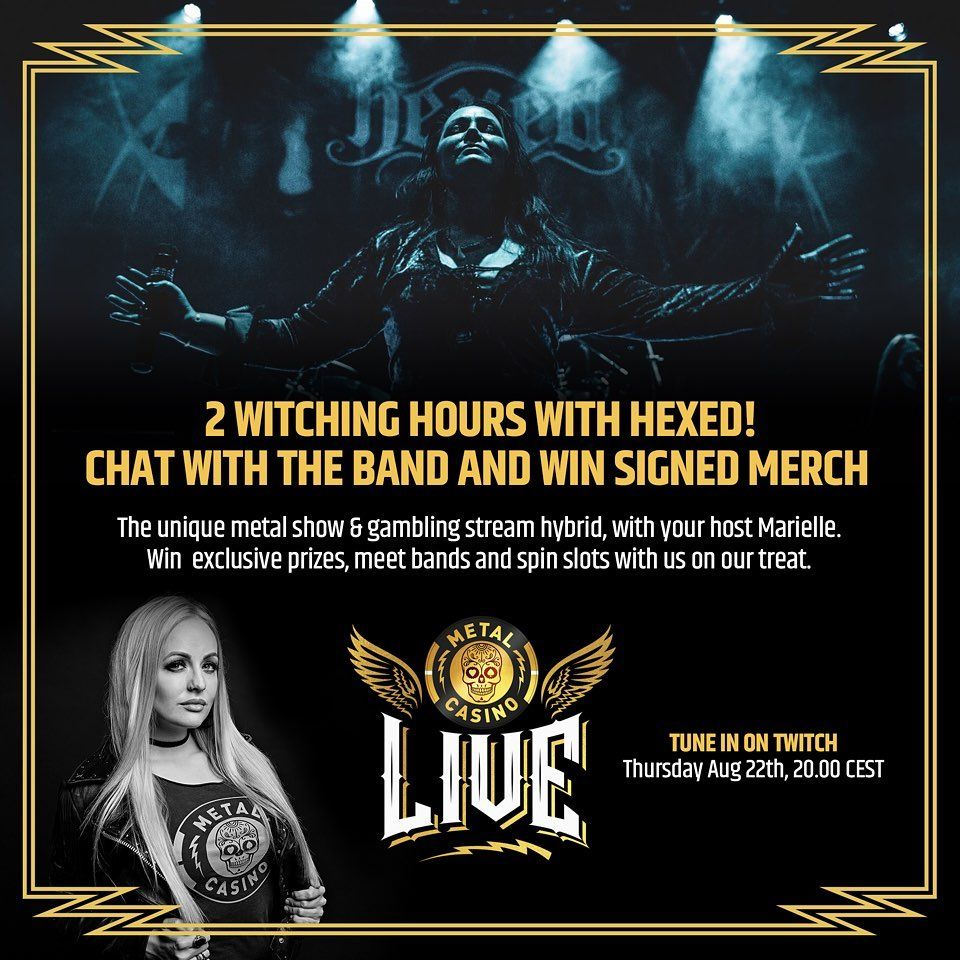 metal casino
23 august
Tina and Stellan have received the great honor and have been invited to visit Marielle and Metal Casino for a 2 hour live chat on Thursday 23 August. Log into the chat room between 8pm and 10pm and talk to us and ask your questions about HEXED.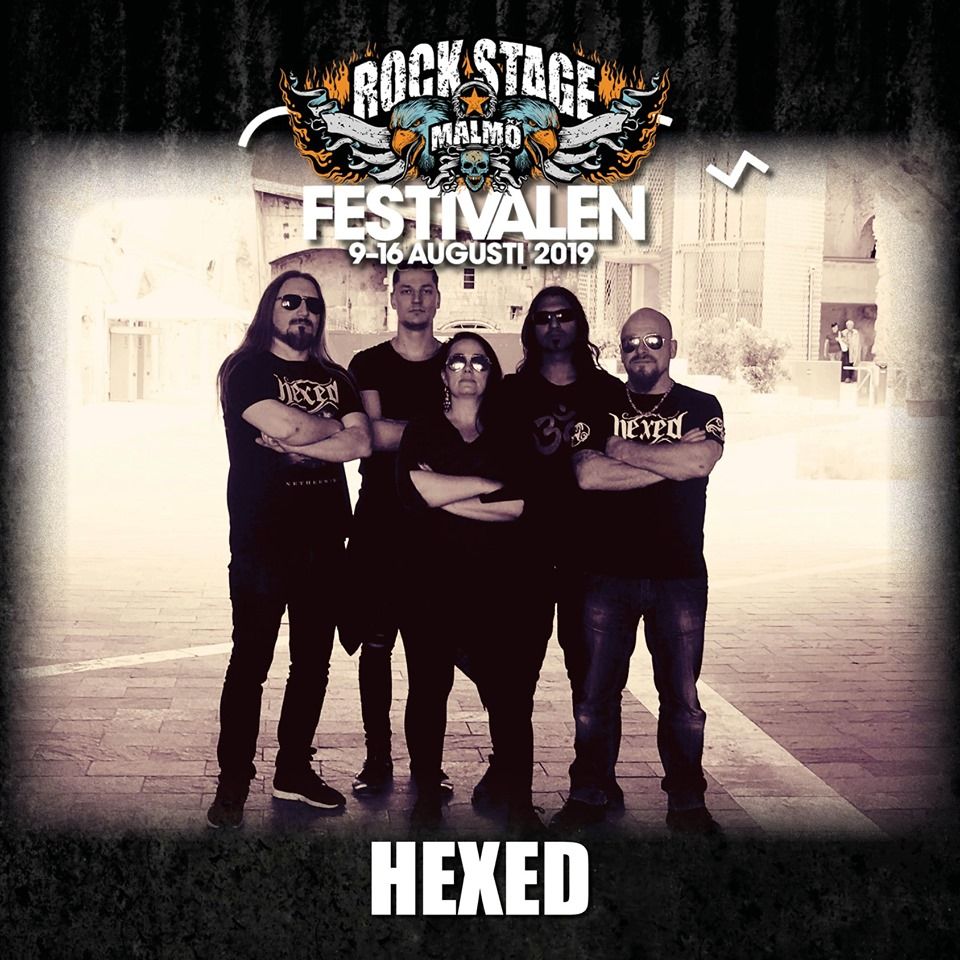 rock stage malmö
august 11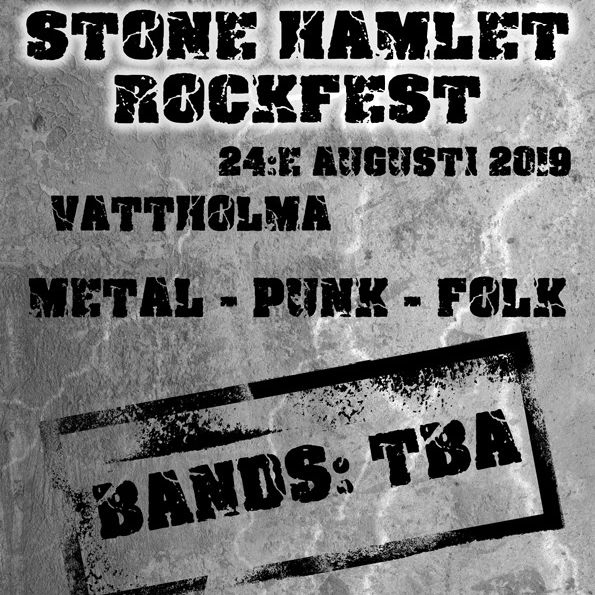 stone hamlet rockfest
august 24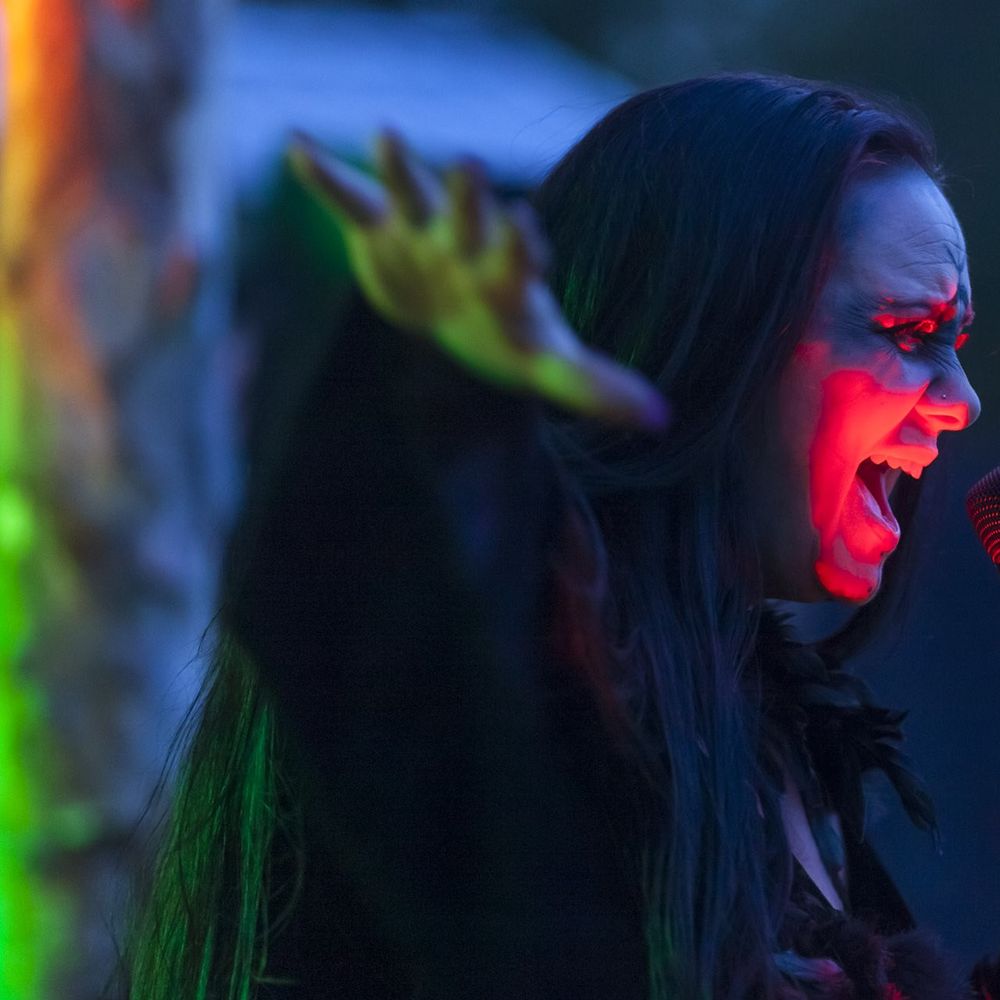 totsås rock festival 2019
Thank you so much Norway and Totsås Rock for a really awesome weekend, we will be back for sure!
HEXED - Crew