attention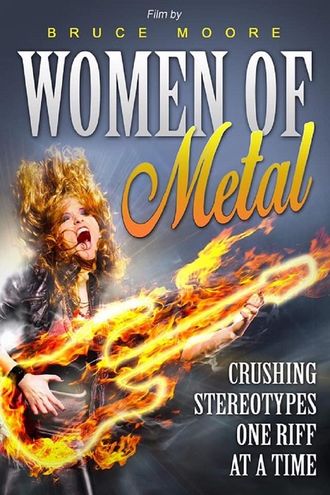 Bruce Moore's documentary about Women Of Metal is released! "Crushing Stereotypes One Riff At A Time"  
Tina participates on this one among other Female musicians.  
Bruce himself says:   
"It is finally here. A lot of hard work went into this film and I sincerely hope you dig it.   
Please follow the link below for viewing options and remember to please check out & support the bands in this film.   
I can remember at school in the 1970's, friends buying Roxy Music albums mainly for their album covers, and I am old enough to remember Cher when she remembered to put her dress on over her underclothes before she came out onto the stage to perform.  
Still, time moves on and even now we have any number of female musicians who are an integral part of the Heavy Metal scene. Not just as singers, but guitarists and drummers as well. We were able to catch up with a number of musicians to find out what attracted them to the hard and heavy music world and if they had a story of how they took the plunge, what challenges they faced, and how things have changed, or if they have at all"  
Check it out here! https://www.reelhouse.org/metalmissionariesthedocumentary/women-of-metal-crushing-the-stereotype
METAL CASINO
Tina and Stellan received an invitation and had the great honor to visit Metal Casino hosted by Marielle for a 2 hour live chat about HEXED on Thursday 23 August 2019.
METAL DEVIASTATION RADIO
 HEXED is voted to the Band Of The Week from Metal Devastation Radio on Angels of Metal show In June 2016
 MAXIMUM VOLUME MUSIC
In March 2018 HEXED is selected to the band of the day.